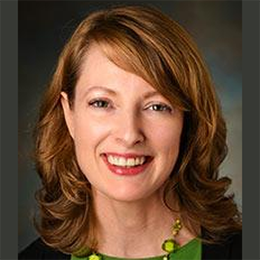 Professor of Human Development and Family Studies
Research Interests
My research focuses on family relationships and chronic illness, with an emphasis on older couples. I am interested in the effects of close relationships on health and well-being in midlife and older adulthood, as well as the effects of illness on adults' close relationships. I use a range of research methods including in-person interviews, experiments in the lab, and experience sampling as couples go about their daily lives. In this work I often apply social cognitive models to better understand mechanisms linking relationships and health. Findings from these studies are used to inform the development of dyadic (patient and close family member) interventions for chronic illness. This work has been supported by the National Institute on Aging; the National Institute of Mental Health; the National Heart, Lung and Blood Institute; and Penn State's Social Science Research Institute.
Influence of Close Relationships on Health Behaviors and Illness Management
One line of our research focuses on the extent to which close family members bolster or undermine patients' self-efficacy for managing symptoms and engagement in healthy behaviors. In a recent study of 152 individuals with knee osteoarthritis, we examined spouses' daily behaviors with regard to patient pain, mood, and physical activity (e.g., empathic responses, autonomy support, and solicitousness). Patients and spouses were assessed 3 times per day for 22 days using electronic diaries while wearing accelerometers to measure daytime physical activity, and were also interviewed over 18 months. We found that patients were more active on days when their spouses provided autonomy support for their physical activity, whereas male patients spent less time in moderate activity when their spouses pressured them to be more active (Martire, Stephens, Mogle, Schulz, Brach, & Keefe, 2013). We have also shown that spouses respond more positively to nonverbal pain expression when it is accompanied by verbal expression (Wilson, Martire, Keefe, Mogle, Stephens, & Schulz, 2013) and spouse confidence in patient efficacy for arthritis management predicts improvements in patients' perceived health, lower extremity function, and arthritis severity up to one year later (Gere, Martire, Keefe, Stephens, & Schulz, 2014).
For much of my career I have been involved in developing and evaluating dyadic interventions for chronic illnesses such as arthritis, late-life depression, heart disease, and spinal cord injury. Together with my colleagues, I have conducted quantitative and qualitative reviews of randomized trials testing these programs. These reviews show that dyadic interventions have small but significant benefits for patients' depressive symptoms, marital functioning, and pain; such interventions also improve family members' depressive symptoms, anxiety, and caregiver burden.
Effects of Chronic Pain on Close Relationships
A second line of research examines the implications of chronic pain for close family members, with a recent focus on spouses' health and health behaviors. In our study of knee osteoarthritis, we found that greater patient knee pain at the end of the day is associated with poorer sleep for the spouse that evening, especially for spouses in a close relationship (Martire, Keefe, Schulz, Stephens, & Mogle, 2013). We recently conducted a pilot study to examine associations between patient pain expression and changes in spouses' heart rate variability as an indicator of emotional regulation.
Education
Ph.D., 1997, Kent State University, Social Psychology
M.A., 1990, California State University, Psychology
B.A., 1988, California State University, Psychology
Professional Experience
2015 - Present: Professor of Human Development and Family Studies, The Pennsylvania State University
2010 - 2015:  Associate Professor of Human Development and Family Studies, The Pennsylvania State University
2006 - 2010: Associate Professor of Psychiatry, University of Pittsburgh School of Medicine
1999 – 2006: Assistant Professor of Psychiatry, University of Pittsburgh School of Medicine
1999 - 2010: Associate Director of Gerontology, University of Pittsburgh
1997 – 1999: Postdoctoral Fellow (T32 MH19986), Department of Psychiatry, University of Pittsburgh School of Medicine
Projects Joined