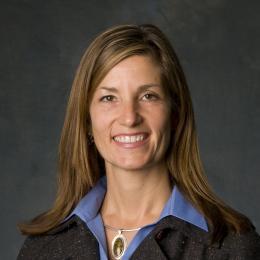 Interim Director of Women's Leadership Initiative, Assistant Research Professor
Email:
ael13@psu.edu
Phone:
(814) 863-7903
Fax:
(814) 863-9423
Office:
404 Biobehavioral Health Building
Research Interests
My research focuses on the psychological and sociological processes related to successful, healthy aging. I am especially interested in leisure time use and behaviors which facilitate improved health and well-being. I seek to understand the effects of leisure behaviors on stress related to life transitions, especially those experienced during the later life span.
Currently, these areas of interest and research merge in my role at the Center for Healthy Aging where I facilitate opportunities to bridge healthy aging research and its application in everyday life.
Education
Ph.D., 2009, Leisure Behavior, Indiana University, Bloomington, IN
M.A., 1996, History Museum Studies, Cooperstown Graduate Program, State University of New York at Oneonta
B.A., 1989, History, University of Saint Thomas, Saint Paul, MN
Professional Experience
2009-2011, Research Associate and Project Manager, Intraindividual Study on Health, Aging, and Interpersonal Behavior, The Pennsylvania State University
2002-2009, Training Instructor/Visiting Lecturer, National Park Service (NPS) and Eppley Institute for Parks and Public Lands (EPPLEY), Indiana University
2004-2009, Consultant and Project Coordinator, EPPLEY for NPS, Indiana University
2000-present, Professional Facilitator
Weight Watchers International, Inc., State College, PA
Challenge Discovery, Inc., Richmond, VA
Triangle Training, Inc., Pittsboro, NC
North Carolina Outward Bound Professional, Charlotte, NC
TeamQuest, University of North Carolina at Greensboro
Wolf Ridge Environmental Center, Isabella, MN
Specializations
2008: Garrett G. Eppley Fellowship, Indiana University
2006: Ted Deppe Administrative Fellow, Indiana University
2005: Outreach Scholar, Indiana University
2005: Crystal Owl Team Award for Training and Development Excellence, National Park Service
2004: NPS STAR performance award for developing and delivering outstanding training