Club Gero
Club Gero is a student run club which organizes activities for students to:
Volunteer for in-depth experiences working with older adults, and

job shadow professionals working in the aging network.
Contact Alanoud Alsubhi (asa62@psu.edu) to get involved.
This club is advised by Amy Lorek (ael13@psu.edu) and the Center for Healthy Aging.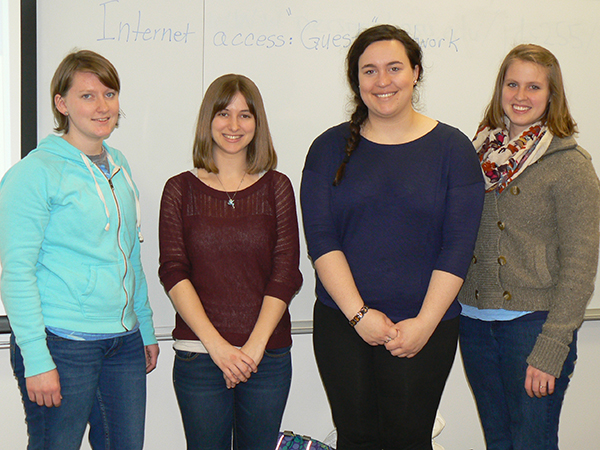 Megan Hartley, Sara Freed, Megan Treese, and Megan Schuschu prepare to teach OLLI course.